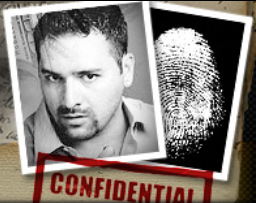 Once you are released from jail, the road to rehabilitation can be tough emotionally and especially financially. The first step of getting back to your feet is to be able to make money to feed yourself and your family. The problem is once you have a criminal record the world of job opportunities is very slim hence your only luck will be to work for minimum wage. Now minimum wage salaries varies from state to state and is very tough to live on such salaries. Some people go to the extent of having two jobs and food stamps to be able to get by. Now you may be in luck because across the country they are many minimum wage fast food employees protesting to increase the minimum wage salary to 15$ an hour. Now whether that happens or not, it is a very bad thing to only rely 100% on your job for income, especially in this age of internet. So what if you get laid off, the location goes bankrupt or gets shut down or you get fired? That is why it is always wise to have a good plan B hence learn how to reinvest your money into your side business so that it will work for you in the long run as a good backup plan.
A wise man once said: "money is the root of all evil" and other people added: "money is something but not everything". That being said, if stuck on a deserted island with 100 million dollars and it's dark and cold, you'll have no other choice but to make a fire with it and at the same time scare away nocturnal creatures. Whatever people may say or think, the reality is that in this concrete jungle, money is a necessity and is the foundation that keep this society from going mad.
Vince James (real name is Vincent Passafiume) started from basically nothing and to make matters worse, he dropped out of school in grade 10 because he had a disability problem; he had a hard time learning and remembering what he just learned. He had dreams of owning a gold Rolex, the sporty Mercedes, the million-dollar mega mansion and many other expensive things in life. But how was he going to get these luxuries when he dropped of high school? The answer is that he didn't let the negative aspects of his life take over. He understood the system, formulated an idea and put his idea into action.
Take a look at the what happened next:
By the time Vince James turned 19, he was able of purchasing a new Corvette
By the time Vince James turned 20, he managed to own 2 new Mercedes Benz vehicles.
By the time Vince James turned 21, he was so successful that he managed to acquire a Rolls Royce Silver Spur!
7 years later at the age of 28, Vince James was on the top of his game with over $100 000 000 made in gross sales which $50 000 000 were profits. That same year, Vince James had purchased 2 homes which 1 cover an area 14,000 square feet and had a resort-style pool with a billiards room, an underwater bar, all paid in full cash!
His collection of vehicles kept on growing hence Vince James had 7 cars and something else not too many people own…in his garage; a red Lamborghini Diablo, a yellow Ferrari 360 Spider, a white Bentley Arnage Red Label, 4 Mercedes and a 12-passenger Lincoln Town Car Limo!
Vince James' bank checking account was well fed hence having over 10 000 000$ at disposal and his online/offline businesses were generating over 400 000$ every 7 days. If you do the math, that's around 57 143$ every 24 hours and even more amazingly 2381$ every 60 minutes! So how much did he had to work to get these numbers? At first Vince James was working around the clock. Later as his business grew, he was able to hire employees to work for him hence cutting the number of hours. Hence at 28, Vincent mastered his game so well that he barely braked a sweat.
There's a manifold of rich individuals on earth who like to brag about how much money they're making. Back in the year 2002, Vince James had a lot to brag about since he was able of cashing-in more dollar bills than the CEOs of Federal Express… eBay… Amazon.com… Time Warner… Apple Computer… McDonalds… Microsoft… Nike… Yahoo… Ford Motor Company… General Motors… and Goodyear Tire- COMBINED! Did you get that? "COMBINED".
In the May 12th, 2003 issue, Forbes Magazine listed their top paid 500 CEOs in America. Of their prominent and prestigious list of the 500 CEOs, he made more money than 483 of them.
Vince James made $17,549,000 extra than the CEO of Starbucks.
Vince James made $13,030,000 extra than the CEO of Target.
Vince James made $17,225,000 extra than the CEO of Motorola.
It's important to mention that Vince James built his multi-million dollar empire online and offline selling certain products which can be debated by many as "in an unethical manner". His pills were not up to standards and law suits were filed against his business when customers had a very hard time canceling their recurring credit card bills. This problematic issue led the I.R.S to confiscate many of his goods hence loosing more than 48 000 000$ in the process. Vince James later pleaded guilty to fraud hence was sentence to 3 months in jail.
Regardless, the most important key factor to retain from this story is that fact that Vincent James' core system worked and made him a millionaire. Beside the credit card issues, the business was perfectly legal. Many experts still believe till this day that and if Vince James would of offered a better quality product, he could of possibly rivaled Donald Trump!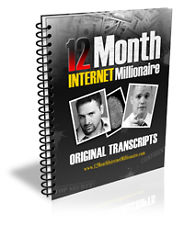 The 12 Month Internet Millionaire is 6 hours of interview recordings between publisher Russell Brunson and self-made millionaire Vince James and 1 pdf transcript. Vince mentions exactly how he marketed his successful business and made $100 million in only 23 months. This is not a "get-rich-quick-schemes". The pdf contains some of the most powerful marketing secrets ever revealed which save time and money. The informations contained in this package are priceless. They cover online and offline marketing businesses which once understood and implemented with one another, will greatly affect your income and ROI (return on investment). How many other programs come with 6 hours of audio? To my knowledge, this is the first one. Many affiliates reported that if they knew about this program when they first started, they would be branching-out onto many different venues.
Click Here To Download The PDF + 6 Hours Audio And If Within 8 Weeks You Find That It's Not Your Cup Of Tea You Can Get A Full Refund