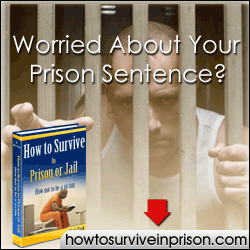 The most important method to know on how to survive in a South Dakota Department of Correction is to essentially follow the rules and regulations set by the department. In fact, South Dakota Department of Correction created a handbook for inmates to guide them on everything there is to know about living inside the correctional facilities.
Let us look at some of the information emphasized by the institution:
•Follow the zero-tolerance policy for any sexual activities
The South Dakota Department of Correction does not tolerate any form of sexual abuse or harassment, both from fellow inmate or any of the correctional staff. Since some inmates are scared to report minor sexual harassments, there is no way the institution can protect the victim. If they don't report immediately, the case can escalate from a minor harassment to repeated sexual abuse.
Because of this, the Department of Correction (DOC) encourages inmates to report any form of sexual advances made to them. No matter if the act is consensual or not, South Dakota DOC strictly implements zero-tolerance for sexual activities.
•Obey the rules in your Individual Program Directive (IPD)
Each inmate will be given an Individual Program Directive or IPD upon admission. This IPD basically contains the following:
1. Expected behavior from an inmate – You should be on your best behavior while you are in the custody of the South Dakota Department of Correction. You have to follow these basic rules and regulation.
2. Assigned requirements to complete – There are several requirements that you need to complete before your confinement and your release. You'll also need to take medical tests and drug tests from time to time.
3. Disciplinary record – To survive in this correctional facility, it is best to follow the rules and maintain a good disciplinary record. You have to take time to know the rules and regulations by heart so you could avoid any sanctions.
Another thing to bear in mind about how to survive in a South Dakota Department of Correction is to follow everything that is included in your IPD. The purpose of IPD is to assess if the inmate is qualified for a parole. Any form of disobedience will most likely affect the schedule of an inmate's release.
•Do not keep any prohibited items
Any prohibited item inside the institution during the offender's incarceration is considered as contraband. If you acquire an approved item but you alter its form or use it in an illegal way, this will be regarded as contraband.
Correctional staff can conduct spontaneous search of inmates' possessions from time to time. It is therefore important that you know what can be considered as part of your possession.
Keep your personal storage space, living quarter, and work area clean from any prohibited items otherwise this can be held against you.
Here's a list of prohibited items:
1. Weapons – To avoid trouble and increase your chances of getting a parole, you have to avoid smuggling weapons into the South Dakota Department of Correction. Keeping weapons for either personal use or trade is dangerous and it can definitely get you into trouble.
2. Drug-related Paraphernalia – Many prisoners keep drugs not only for personal use but for exchange. These prisoners believe that keeping a few sachets of amphetamines could help them survive prison. Well, they're wrong. Keeping drugs can get you into trouble.
3. Tattooing Equipment – You'd think that most prisoners got their tattoo while they are in prison, but the truth is, tattooing equipment is prohibited inside the South Dakota Department of Correction.
4. Aerosol Pressure Spray Cans – These pressure spray cans can be used weapons so they're prohibited.
5. Mobile Phones – A lot of prisoners ask their loved ones to smuggle cell phones inside the correctional facility. This could be tempting, but if you want to increase your chances for early release, you have to avoid this. Also, this could make you an easy target for prison predators.
6. Cameras and other photographic devices – Like mobile phones, cameras are also prohibited. Taking pictures of your prison cell and your fellow prisoners may also anger your inmates. This could make you vulnerable to prison violence.
7. USB storage devices – Remember that the prison is home to many members of the criminal network. Some prisoners use USB storage devices to obtain information and transmit it to the members of the criminal network outside the prison. To hasten your parole and leave the prison unscathed, you have to avoid keeping these storage devices.
8. Computer Games – Prison can be boring, so it's sometimes tempting to smuggle in some computer games. Computer games are prohibited in the South Dakota department of correction.
9. Tobacco – Tobacco is often used as a medium of exchange in prison. To hasten the processing of your parole and survive in this prison facility, you have to avoid tobacco at all cost.
10. Flammable Liquids – Keeping flammable liquids such as gasoline is prohibited. You could be subjected to punishment when caught with flammable liquids.
•Avoid any drugs and alcohol
One of the grounds for disciplinary action is failing to follow the Department of Correction's policy against drug and alcohol use. DOC conducts testing processes such as urine and breath sample tests to all inmates to check whether they are positive for alcohol and drugs.
If you want to survive inside the correctional, it is wise to avoid any of these prohibited substances.
•Take advantage of education and employment options
Another way on how to survive in a South Dakota Department of Correction is to utilize all ways to better your mind through education and employment opportunities. This will not only help you pass the time, it can also help you grow as a much better person and can even give you income.
You can join crafts and arts classes. You can also join various vocational training in carpentry, computer programming, plumbing, and landscaping. In fact, the South Dakota Department of Correction allows some prisoners to do data entry tasks for government agencies.
At the end of the day, following the rules and policies set by the institution is the right way to survive in a prison.