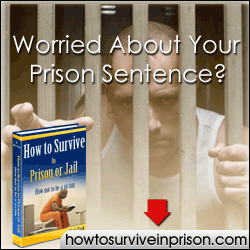 Detainees and prisoners need to communicate with their families, friends and lawyers. They may need to constantly talk to their lawyers about their cases, check on their children or family member's situations, or take care of other important matters. Although it is important that they communicate with people on the outside world, there are guidelines and safety precautions that need to be followed.
Inmates are allowed to make phone calls provided that they agree that all calls may be monitored or recorded. They are not allowed to get hold of their own phones, because of course, they might use these to concoct plans on how to get out of jail, or other illegal activities—even while in their cells. This is exactly the reason why phone calls have to be monitored.
However, providing inmates with telephone access is not a law under the U.S. Constitution. Their main communication should be with an attorney, but there are some states that allow phone calls because they know it's a human need to talk to one's family and friends. This time, though, strict rules have to be implemented.
Some prison cells provide an account call card. This card contains information such as the phone credits, the phone numbers and names of those they may call. The balance will also be provided every after each phone call.
The length of each call and the number of times an inmate can make a call in a day depends on the prison house rules. Some prisons let inmates make one phone call per day. Each phone call may be up to 15 minutes only. This type of rule is normally implemented by prisons with thousands of detainees or inmates. Jails with fewer inmates may allow more calls per day. Some jails allow prisoners to make more than one phone call provided that they wait till all the other inmates are done with their first calls.
Phone calls are made at a specific time of the day. Some prisons schedule calls every afternoon, while other prisons schedule them every morning. Prisoners need to line up and patiently wait till they get their turns. Some prisons have more flexible rules and prisoners can just make a phone call when they don't have any tasks to do.
Prisoners are usually not allowed to have cash in their pockets so their families pay for their calls. Their families can look for a provider that offers the lowest rates and packages that offer what they need. They may also choose to pay using payment methods that are most convenient to them.
Packages may include unlimited calls for up to 3 family members or legal counsel, a fixed number of hours for a whole month, and a lot more.
Each prisoner may be given a call card which he may use for making outside phone calls. They may make local and long distance calls. International calls may made upon request. A PIN needs to be established for security reasons. Prisoners are not allowed to share their PIN and they are not allowed to use another inmate's card.
Prisoners may choose between debit and collect calls. Debit calls are the type of call where prisoner's accounts get debited when they make calls. They may either be charged by the minute or with the amount of a call package they may have chosen.
If the family of the inmate lives far away and long-distance calls have to be made, his family has to foot the bill. Otherwise, he should just make use of Collect Calls.
Collect calls are what prisoners choose if they don't make much calls and if they don't have much money. When a prisoner chooses to make a collect call, he still needs to wait till the call recipient approves the call as the recipient gets billed by the minute. There are times when families cannot afford to pay the inmate's phone bill, so what happens is that a call-forwarding service is used that's said to save them at least 12 cents each minute for phone calls. Some inmates and their families think of this as a disregard to the prisoner's rights, and that's why not a lot of people make use of it. Prison heads argue that this is not a violation of human rights, and is something that could actually help the prisoners out.
You have to remember, though, that telephone access is a perk for inmates. This is why they have to be extremely careful with their behavior because in the event that they do something wrong, their phone privileges could be taken away from them.
The Federal Bureau of Prisons impose strict phone monitoring regulations, and even train phone monitoring staff who could make use of voice authentication and recording to check if the inmate is adhering to the rules, or is doing something illegal. For example, administrators in Ohio allow Prison Heads to determine prison phone rules, but maintain that phones shouldn't be kept in noisy areas for safety reasons.
In Salt Lake County, Utah, inmates are allowed to make 15 minutes of phone calls—but does not specifically say how much time in each week inmates could actually use the phone.
In Texas, though, phone rules are stricter. Unless an inmate is known to be engaged in work inside the prison, or if he is under the prison's study program. Phone calls could also be done in just a matter of 5 minutes, and a proper request has to be made first—including the details of who the inmate is going to call, and why the call has to be made.
In the event that inmates feel like they are being abused, with regards to phone rules, they could file complaints—but have to be patient as not all complaints are being regarded.
Interestingly enough, state prisons collect around 57% of revenue—or at least $20 million a year from phone call privileges alone. So in order for things to go well, and for inmates to have the best phone privileges, they have to remember to always stay in their best behavior while in prison.