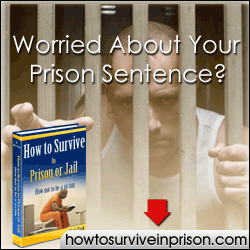 Living in a correctional facility is never easy. Constant communication with family members and friends is important to help the inmate cope with problems. In Rhode Island, a relative of the offender who lives more than 75 miles from Cranston will only be allowed to visit four times in a year. If you are the offender and you have a close family member who lives far away, ask him to move within the city so he can visit you regularly.
You also need to ensure that your visitor is on your visitor's list, or else he will not be allowed to enter the facility. For a visitor to be approved, he needs to pass BCI and NCIC background checks. Visitors with criminal records will not be allowed to visit. Minors are allowed as long as they are accompanied by an adult.
Reading books to keep you interested and informed will also keep boredom at bay. Have a family member purchase a book through Amazon and have it shipped to you. Inmates in Rhode Island can only receive up to three books and they have to be the paperback edition. Magazines are allowed as long as the subject is not nudity.
Eating can also help you cope with stress. The Rhode Island Department of Corrections has vending machines available for inmates, but you need money to buy food. To receive money, add the family member to your visitation list first. They can prefer to send the funds by depositing it through MoneyGram. To use this, they need a receive code of 5558. If they prefer to send money over the phone, they need to call 1-800-574-5729 or through 1-866-345-1884. There is a processing fee for sending funds over the phone. They can also deposit money via JPAY, or by mailing it directly to the facility. The address is:
51 West Road, Bldg. 138
Cranston, RI 02920
Another way to survive confinement is by getting photos. Rhode Island lets inmates hold on to their photos. They can either put it up on their cell or simply take it with them. Looking at photos can improve an inmate's mood. This way, they are always reminded of their family. The best way to send photos is to print them at Walgreens and mail them directly to the inmate. The photos should be no larger than a 4×6. Inmates' names and ID numbers should be on the back. Photos should not contain nudity or tattoos. An inmate can receive up to 5 photos.
Here are more helpful tips to help you survive life in a correctional facility in Rhode Island
•Join volunteer programs. The Rhode Island Department of Corrections has a number of volunteer programs you may want to consider joining. You get to learn something and help others with every volunteer program you join.
•Join SPACE. It means Space in Prison for Arts and Creative Expression. This program aims to help out inmates with their art skills. There will be a variety of workshops available for them. Workshops include creative writing, poetry, songwriting, visual art, etc. Chosen pieces will be displayed in an exhibition where family members of the inmates celebrate.
•Participate in the Books Beyond. This program would help you bond with your child in the form of an audio CD. There will be volunteers who will assist the inmates in choosing the appropriate book for their children. An inmate would then record himself reading the book. The CD will be mailed to the child. The goal of this program is to strengthen the bond of the incarcerated father and the child. Maintaining a healthy relationship and communication with the child of an incarcerated father can help in the child's emotional well-being.
•Ask for a parole. If you have shown exemplary behavior inside the prison then do not hesitate to ask for a parole.
•Seek therapy in writing. Rhode Island Department of Correction allows the sending and receiving of mails so long as the sender pays for them. There are no limits as to the number of mails received. This is an opportunity to keep communicating with anyone outside prison. Surely a good way to survive life while incarcerated.
•Call your family members. Inmates are allowed to make calls, but not allowed to receive them. Talking on the phone especially with a family member can bring joy to someone in prison. Make sure you maximize this service. You are allowed up to 20 minutes to talk to a family member over the phone.
•Join a Prison Reentry Program. This program includes life skills training as well as mental and educational services. If you still have time, participate in all these programs to improve yourself while incarcerated. The program aims to help inmates prepare for a life outside prison.
•A correctional facility will always have programs and activities for its inmates. As a prisoner, what you can do is check with the right person and inquire about these programs. If you are qualified to join, then by all means participate in them. It will surely help you survive life while incarcerated.
•Join educational programs offered by North Dakota. Ask your supervisor about which educational program you are qualified to join in. Learning new things in prison is a good way to survive. And you keep your brain young, too. If you are not allowed to work and earn, at least get some education for yourself so you are better prepared for the outside world.
These are some of the things that will help the inmate on how to survive in a Rhode Island Department of Correction. If he follows the rules and regulations within the facility, he will not have a problem. He may also want to make friends with other offenders so when he has nothing else to do, he has a friend to turn to.
While awaiting trial, an inmate can either choose to feel bad or choose to be hopeful. Choosing the latter is one of the best tips on how to survive in a Rhode Island Department of Correction.