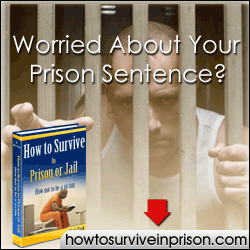 The best way on how to survive in a Tennessee Department of Correction is to know your rights and responsibilities as an inmate and to follow the rules of the Department of Correction. There are several rules outlined in Tennessee Department of Correction (TDOC). This is done to ensure that all inmates are aware of their obligations inside the facility.
Below are some of the most important things to know on how to survive in a Tennessee Department of Correction:
Find ways for sentence reduction
A good behavior inside the prison means that an inmate closely follows the rules and procedures set by the Department of Correction. This is important because consistently keeping good behavior will positively affect your records.
Below are also some of the advantages of having consistent good attitude:
•Absence of punishments and other disciplinary actions.
•Inmates with good behavior are often given the opportunity for education programs and work opportunities.
•Higher sentence credits are given for inmates with acceptable performance inside the prison.
Join Activities Approved by Tdoc
The number of prohibited activities inside the correctional facility is endless. Some of the activities that are completely prohibited include fraternization, romance, sexual misconducts, possession of contraband items, disturbance and extortion to name a few.
There are basically 76 specific offenses outlined in the Inmate's Handbook created by Tennessee Department of Correction.
On the other hand, there are also positive activities you can join while incarcerated. Below are the activities highly encouraged inside the institution:
•Recreation groups or clubs – You can join various recreation clubs like a sports team. You could play baseball, basketball, or even tennis. You can also join dance and glee clubs. This may sound funny, but sometimes, being detained in a correctional facility can be a great opportunity to showcase your artistic talent.
•Inmate Council – The inmate council was established to help improve the communication between the inmates and the Administration. You can join the inmate council to help voice out the grievances of your other inmates.
•Arts and Crafts programs – The Tennessee Department of Correction created various programs to encourage the development of skills and talents of inmates on arts and crafts. You can join pottery or painting classes. You can also try soap-making, knitting, and sewing. In fact, sometimes there are arts and crafts employment opportunities for detainees.
•Social development activities – These are activities that can enhance an inmate's personal and interpersonal skills. There are a number of classes and workshops that are available for inmates who want to enhance their communication and social skills. In fact, there are a number of etiquette classes that are occasionally available for prisoners.
Attend Rehabilitation Programs and Services
Another important aspect to learn about how to survive in a Tennessee Department of Correction is to attend rehabilitative programs and services. These programs offer essential knowledge you can use once you are released from prison.
Basically, rehabilitation is needed so that you know how to live independently once you re-enter the outside world.
Here are some of the programs you can attend:
•Job placements. By applying for jobs inside prison, an inmate will not only earn money; he can also learn important skills to prepare him once he is released. It's no secret that it's difficult for an ex-convict to find a job once he's released to the outside world. So, taking advantage of employment opportunities inside the prison will increase your chances of getting employed once you've served your time.
•Vocational programs. TDOC facilities offer hands-on trainings as well as college courses. Some of these vocational programs have certifications recognized by the U.S. Department of Labor.
•Religious programs. These programs are made available to inmates to ensure their mental and spiritual well-being.
•Counseling. There are counseling programs in each of Tennessee's correctional facilities. There are specific counselors assigned for each facility. Counseling services can be for mental health issues, work programs or alcohol and drug abuse.
•Reentry programs. To bring hope to inmates who are but 24 months away from their release, reentry programs are introduced. This program includes preparation of important documents they will need to start over in society and pre-planning for employment.
Aside from these three main strategies that you can use to survive in a correctional facility in Tennessee:
1. Be polite.
To avoid issues with other detainees, it is important to be polite. You must be on your best behavior. Remember the golden rule – do not do unto others what you don't want others to do unto you. Prison is filled with unscrupulous and violent individuals so you have to avoid having enemies inside.
It is best to respect your other inmates. Do not insult your fellow inmates' manhood. Also, do not cut in line and do not go to another inmate's cell unless you are invited.
2. Listen to your intuition.
If you feel that something dangerous is going to happen, you are probably right, so listen to your instinct. Remember that you are living with liars, rapists, murderers, and thieves, so you have to listen to your intuition. When you have a feeling that there's danger ahead, find a safe place and stay there.
3. Avoid drugs, gangs, and gambling.
Drugs, gambling and drugs can get you into trouble. They can make you more susceptible to prison violence and they can decrease your chances of being released before your term ends.
When prison authorities discover that you're in possession of drugs, you'll be placed in solitary confinement. This may sound tempting, especially if you are living with some of the most heinous people on Earth, but solitary confinement can sometimes lead to serious mental health issues such as psychosis and depression.
4. Exercise Regularly.
Being in prison is horrible, so you have to make your experience more bearable by taking care of yourself. Make sure to exercise regularly. You can try aerobic exercises or dancing. You can also do stretching and resistance training. Exercise will keep you busy and it will help relieve stress and loneliness. Also, prisoners who are physically fit are less susceptible to prison violence.
The answer to how to survive in a Tennessee Department of Correction facility is easy. Be on your best behavior always and observe the golden rule at all times.