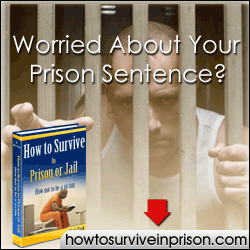 If you want to know how to survive in a Wisconsin Department of Correction Facility, then this article is for you. These are guidelines that both inmates and correctional staff members would find beneficial.
Stay Safe
While in a Wisconsin Department of Corrections Facility, whether you are an inmate or a correctional officer, it is important to maintain good communication to avoid getting into trouble. You should also be wary of the mood of the person you speak with and maintain your calm if that person seems hostile towards you. Having a tense atmosphere inside a correctional facility is nothing new, and all the more reason for you to remain calm.
The inmates appreciate it more if the officer assigned for the day maintains the same mood all throughout. They don't want to keep on guessing what the officer might do or say the next time they see that person. They understand that all people, even correctional officers, experience bad days. However, it is different when the mood swings happen every now and then. Every member of the staff should do their best to create a calm environment, and the same goes with fellow inmates.
It is important to take time to listen and refrain from manipulating the ongoing conversation. Choose the words that come out of your mouth to avoid misunderstanding. It is also important to refrain from doing excessive body movements while talking. The body language might send a different signal, and this might lead to a misunderstanding and cause uproar.
As much as possible, avoid topics that might trigger differing opinions. Choose light and "neutral" topics with which everyone can agree. Sometimes, it is best to keep silent and just listen. You would be able to survive the day without so much trouble when you do that.
If there's a group that seems troublesome or hard to get along with, then it is best to keep your distance from them while trying to look submissive. Your goal is to make your day peaceful. You might want to retort at a certain comment, but remember that the other party might not take it in a good way. Instead of having a peaceful day, you might end up in a heated argument, which could lead to more trouble later.
How to survive in a Wisconsin Department of Correction Facility or any similar facility can be considered an art form. You need to be creative in dealing with all kinds of people while maintaining your level-headedness. It is important to remain positive every day from the moment you wake up until you retire to bed. You need to control your attitude as it has the power to control your motivation. Your motivation drives you to perform better, and when you perform better, you will be able to smile and say that you are having a great day.
Association is important for an inmate so choose the people who have the same interests as you and mingle with them. It is not a good thing to be left alone inside a correctional facility. There are groups that tend to harass someone who doesn't seem to belong to any group. You also need to be careful in choosing because the group that you have decided to join would be your group during your whole stay in that facility. Going against your group might put you in an awkward position; thus, it is important to join a group of people with whom you have something in common.
Be mentally prepared. Even though you wish for a certain day to go right, everything can still go wrong. If you remain positive, then you won't have any trouble adjusting to the situation. There will be days that won't turn out right, but you still have the power to make it okay for yourself in the end. After waking up, you can meditate to mentally prepare yourself for what lies ahead.
Keep in mind that respect begets respect. Show respect and you will be respected in return, although there are cases where the person you talk to has an aura of being superior to everyone else in the room. Show your respect and slowly move away from that person's scope of vision without being too obvious about it.
You can try being friendly with the corrections officers so you won't have a hard time approaching them in case something happens. As much as you want to have a peaceful day, there will be times when inevitable things happen, such as a fistfight between inmates. When something like that occurs, try not to get yourself involved, much less start something similar.
Keep your Body and Mind Healthy
If you are new in a correctional facility, then you might find it difficult to adjust during the first few days. You might not have any appetite at all or you may even refuse to move around a lot. However, you need to understand that if you keep on doing those same things each day, then your body will soon feel heavy and sickly. You need sustenance to make it through the day. The food might not be that served in a three-star hotel, but it is still nutritious. Eat properly and keep your body healthy.
There are activities that inmates usually do, and you need to move your body to stay active and lively. Moping won't do you any good, and your days would seem longer when you do nothing but that. You can do something productive like gardening while serving your sentence. Gardening is an activity that can give your body that exercise that it needs. It can also allow you to breathe in some fresh air outside your cell.
The correctional facility also performs medical check-ups, so remember to have yourself checked regularly to make sure that nothing is wrong with your body. Remember that you need to keep your body healthy while you are there regardless of the duration of your sentence.
Keep your Sanity
There are programs that you can join to keep your sanity intact. The correctional facility also provides psychological services. If you want to make productive use of your time, you can even spend an afternoon in the prison library. You can take advantage of these and other things while you are serving your sentence.
How to survive in a Wisconsin Department of Correction Facility is not that difficult, as long as you keep these tips in mind.