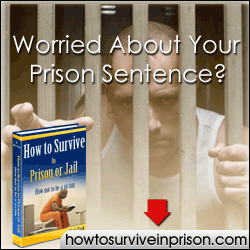 Being in jail must not be regarded as a scenario wherein a person's life ends. Prison should be considered as a place of learning and transition where anyone gets a second chance to live life with a clean slate once he gains freedom.
Although this can be the purpose of prison, living one's everyday life in prison is not fun. Prisoners don't have the freedom to do whatever they like. They don't have the freedom to wear whatever they like and choose their own food. Their leisure time is also limited. Prisoners have to deal with boredom as well.
The Oakland County Jail
The Oakland County Jail is located at the 1201 North Telegraph Road Pontiac Michigan. It is considered as Michigan's main jail.
Just like the other prisons in America, being in Oakland County Jail is something that is very undesirable. Just like the other prisoners, new inmates have to learn how to adjust and how to survive in Oakland County Jail.
A new prisoner has to face several procedures before spending his life inside the Oakland County Jail.
The steps in this procedure are:
1. Being placed in a holding cell where the new inmate has to wait.
2. Being asked for personal information, medical and psychological history.
3. Issuance of ID number
4. Fingerprinting
5. Profile photo as a mugshot that will be viewed publicly.
6. All the new inmates belongings will be confiscated and only returned upon their release.
7. Calling a family, friend or someone who can arrange the new prisoner's bail.
8. Wearing a jumpsuit just in case the new prisoner will be spending several days or years in jail.
How to Survive in Oakland County Jail?
It is really undesirable to spend one's life in prison, but if it still happens, there are still some ways an inmate can do to survive. One of the things an inmate has to face during his stay in Oakland County Jail is boredom, because internet connection, laptops and cell phones are not allowed there. Aside from that, he must also know how to get along with the other prisoners.
1. If a person knows that he will spend some of his life or his entire life in prison, the first thing that he may want to do is prepare himself by getting medical check-up, subscribing from magazines that he can read while he will be spending his life inside the jail, and preparing his family and friend for the possible things that can happen while he is inside the prison.
2. A prisoner can take advantage of the programs offered by the Oakland County Jail. An eligible prisoner can take advantage of the program where he or she can take up and finish his or her GED or high school. Prisoners who are alcoholics or drug dependents can take advantage of the seminars conducted by volunteers.
3. A prisoner has to learn how to get along with the other prisoners well and not to trust them at the same time. Be careful of prisoners who are too kind. If you have a money in your pocket, avoid exposing it to anyone.
4. Most of all, follow the rules and be nice, because this is one of the fastest ways to get out of jail.
Oakland County Jail is one of the places where people won't ever want to get themselves into. However, if a person commits a crime, he or she has to be responsible enough to pay for his or her liabilities from society and to find ways on how to survive in Oakland County Jail.
Regardless of whether it is your first or your tenth time to walk into a prison cell, the feeling of dread will no doubt linger in your mind. The sights and smells are enough to paralyze you with fear and anxiety.
Nevertheless, there truly is no time left to think about anything else other than survival once those prison doors are shut tight behind you. Fortunately, there is a way to cope with your situation even if you find yourself locked up behind bars in Oakland County Jail. Follow a few key codes and rules and you will be able to leave mostly unscathed:
1. Trust your instincts – Though you would want to get along with your fellow inmates for the most part, it is best if you follow your instincts whenever you feel that something wrong is afoot. Always keep your wits about you since you are going to be sharing one roof with known murderers, rapists, thieves, and compulsive liars.
Remember that a jail cell is meant to keep the dangerous people in so nothing will be there to protect you if something happens behind closed doors. The best course of action would be to find a safe place as soon as you feel that something strange is about to happen. Do not second guess your instincts because all of the people around you are likely too irrational to negotiate with in any case.
2. Show respect – No matter what their past crimes might be, never insult your fellow inmates. You have no idea what they are capable of and getting on their bad sides could only make your life behind bars much worse than it already is.
Display an exceeding amount of respect for personal space as well as personal belongings. If you can, you should also find a way to peaceably decline any invitations by any other inmates since you could just find yourself in a situation that could get you in trouble.
Although you should ideally avoid fighting with other inmates, it is still better to use your fists rather than to run and hide. After all, people might start thinking that you are simply a pushover or a coward that they can bully if you do not learn to exert your own boundaries.
3. Do not fraternize with fellow inmates – Prison is a place where it is often best to stay alone or to stay with only a small group of people. Decline any invitation to join a gang or group while in jail. Though you might initially feel safer under the protection of a large group, that false sense of security will soon crumble once the fighting and gang wars start.
Likewise, it is best not to associate with other inmates who offer to give you drugs or invite you to gamble. If you are caught by the prison warden engaging in any of those illegal activities, you could get more years added to your sentence or end up in solitary confinement. Also, if you end up incurring large debts while in prison, you have no means of escaping once your gambling buddies start collecting their dues.
In the end, the best rule to follow is to stay as invisible as you can while you are behind bars. Avoid acting in a suspicious manner that could attract the attention of either the guards or your fellow inmates. Keep a low profile and avoid getting into any dangerous or violent situations. Though every prison has its own distinct set of unspoken rules, these basic tips will help you survive your stay in Oakland County Jail and make it more bearable at the very least.