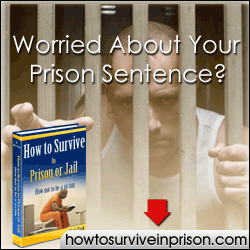 If you're currently in the United Kingdom and you've done something that's against the law, you may want to know how to survive prison in United Kingdom (UK) and how do their penal system work?
Well, the penal system in the United Kingdom is a bit complicated as it has three distinct penal systems – Scotland, England and Wales, and Northern Ireland. The penalty for an offense in Northern Ireland may be different from that in England.
In the UK, men are most likely to get incarcerated. There are 150 prisons in the United Kingdom accommodating over 90,000 prisoners. The Ashfield correctional facility is strictly for sex offenders. The Aylesbury, Brinsford, Cookham Wood, Deerbolt, Feltham, Hindley, Huntercombe, Isis, Lancaster Farms, Northallerton, Rochester, Stoke Heath, Warren Hill, Werrington, and Wetherby correctional facilities are for young offenders.
The penal system in the United Kingdom still upholds exclusion, harshness, and austerity to people who pose a threat to society, but it also focuses on the rehabilitation of reformable inmates.
There are around 150 current prison facilities around the United Kingdom – Northern Ireland, Scotland, England and Wales. Here are a number of notable prisons in the UK:
•HMP Bullington
This prison is located in Oxfordshire, England. This facility was opened in 1994. This prison is known for its reading group. In fact, famous authors like Nicci French and Boris Johnson.
•HM Prison Cardiff
This prison is located in Cardiff, Wales. This facility is a well-known execution site during the 20th century. Around 20 people were executed in this prison.
•Cookham Wood
This facility was built in 1978 and it is located in the village of Borstal, Kent, England. This prison accommodates male juvenile offenders.
•Deerbolt
Deerbolt is located in Startforth, Durham, England. It houses juvenile offenders. Riots are prevalent in this facility. In 1999, four prisoners successfully escaped this facility.
•Haslar Removal Centre
Haslar Removal Centre is located in Hampshire, England. This facility accommodates illegal immigrants and those detained by UK Visas and Immigration. This facility was closed in June 2015.
•Prison Holloway
This is located in London. It houses 500 prisoners, mainly women and juvenile offenders. It was announced in November 2015 that this prison will close because of its age.
•Kennet
Prison Kennet is located in Parkbourn, Maghull in Merseyside, England. This was a medical facility before it became a prison.
•Her Majesty Prison Liverpool
This prison houses male offenders and it is located in Walton, Liverpool, England. This was first constructed in 1855. Over 64 judicial executions were performed in this facility from 1887 to 1964. This facility is generally unsafe. Drugs and violence are prevalent in this facility. On January 2015, three prison officers were attacked by prisoners.
•Her Majesty Prison Norwich
This is a multi-function prison facility that houses both adult and juvenile male offenders. It was initially opened in 1887. This is the only prison facility in England that has a cell unit exclusively for aging offenders.
•Prison Thorn Cross
This is located in Cheshire, England and operated by Her Majesty's Prison Service. It was opened in 1985 and it houses adult prisoners aged 21 and up.
•Wormwood Scrubs
This is located in Fulham, London. This prison is known for its distinctive gatehouse. But, this prison is considered "dirty" as attempts of self-harm and suicide are prevalent.
•Werrington
This is located in Werrington, Staffordshire, England. This is a juvenile prison for male offenders. This facility is known for its various programs such as tiling, plastering, bricklaying, catering, pottery, and crafts.
This part answers the penal part of the question – how to survive prison in United Kingdom (UK) and how do their penal system work? There are many other prisons in United Kingdom. In fact, as mentioned earlier, there are about 150 prisons.
In order to really survive being in a correctional facility in the UK, here are some useful tips:
1. Know the code of conduct by heart.
British prisons are surprisingly okay. While it is true that you can find a lot of manipulative and cunning people in these prison cells, most inmates are actually harmless. Some inmates just made poor decisions that landed them in prison.
So remember these rules:
•Do not steal.
•Do not cut the line.
•Do not start a fight.
•Be considerate.
•Observe the golden rule. Do not do unto others what you don't want others to do unto you.
2. Make your own food.
It's no secret that the food in British prisons is bad. So, ask a food server to give you salt or spices and mix it in your food.
3. Stay away from drugs.
Illegal drugs, such as heroin, are rampant in British prisons. So, if you really want to rehabilitate yourself and make the most of your time inside, stay away from illegal drugs. Violence in British prisons is usually associated with illegal drugs.
4.Avoid solitary confinement.
Many people think that solitary confinement is a good idea, but it is often linked to mental disorders and torture. You'll probably go crazy when you are in solitary confinement.
5. Find the right cell-mate.
Your cell mate plays an important role in your survival in British prison, so you have to find the right cell-mate. To find your right cellmate, talk to the inmate who distributes magazines and ask him/her who orders the same types of magazines as you.
6. Do not drop the soap.
It is no secret that rape is prevalent in UK prison facilities so you have to be careful. Always wear underclothes when you are showering. Do not shower naked. Also, stay focused on your business. Many predators see shower as an opportunity.
This answers the query – how to survive prison in United Kingdom (UK) and how do their penal system work? But, remember that if you are in prison, you definitely have issues to sort out, so try to work on those issues while you are in prison. Try to learn from your mistakes and do your part in the rehabilitation process. This way, you'll be ready when you're finally given the chance to re-enter the "outside world".