Truth be told, there is some degree of difficulty listing the top 10 most notorious inmates of all time due to one reason: there is just too many notable inmates in the history of the United States who had served their time in the different correctional institutes for one reason or another. To be included in the list, a person will have to make himself famous (or, in this case, infamous) by performing notable and deplorable acts which had an effect on the country as a whole. Below are 10 of the most famous, influential and downright dangerous individuals who had served or are serving their time behind bars.
1. El Chapo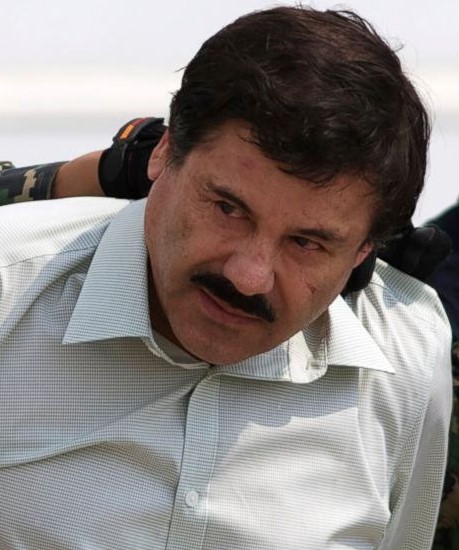 Being considered by Forbes as the 41st most powerful person in the world in 2011, Joaquin Archivaldo Guzman Loera aka "El Chapo" made a name for himself by escaping from prison in Mexico twice, having an online feud with both US Presidential Candidate Donald Trump and Islamic terrorist group ISIS, and having a prominent role in the Mexican Cartel Wars throughout the 1990s and 2000s. After his 3rd arrest in 2016 in Northern Sinaloa, El Chapo is currently awaiting his extradition to US soil where he is wanted on grounds of intent to distribute cocaine, money laundering and homicide; amongst several others.
Image Source: https://www.flickr.com/photos/thespeakernews/19437624579, https://en.wikipedia.org/wiki/Joaqu%C3%ADn_Guzm%C3%A1n
2. Timothy McVeigh

Earning his spot among the Top 10 most notorious inmates of all time, this self-proclaimed terrorist was the mastermind behind the Oklahoma City Bombing of 1995 that killed 168 civilians, 19 of them children. A veteran of the Gulf War, McVeigh's reason for the bombings was to retaliate for the death of the Brand Davidians doomsday cult in Waco, Texas at the hands of federal authorities. McVeigh was captured, convicted of at least 11 federal offenses and executed on the 11th of June, 2001, nearly 6 years after his attack.
Image source: https://commons.wikimedia.org/wiki/File:Aa_McVeigh_sketch_and_pic.jpg, https://en.wikipedia.org/wiki/Timothy_McVeigh
3. Ted Bundy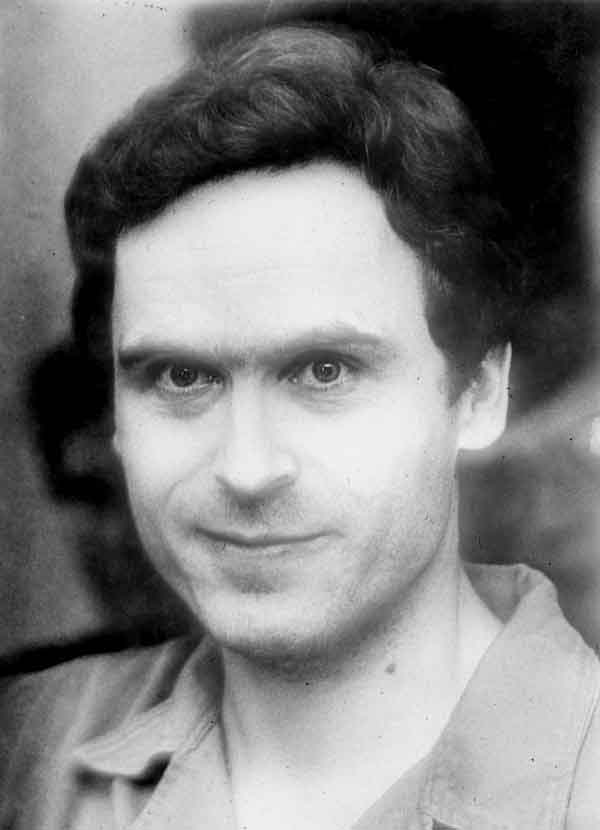 A rising figure in the Washington State Republican Party in the 1970s, Ted's story could be considered a complete fall from grace as he killed nearly 50 people from Washington to Florida, 2 of them women and at least 1 underage girl. At his trial, Bundy surprised everyone by acting as his own lawyer throughout the proceedings and giving the prosecution a thorough grilling over perceived inaccuracies. His efforts were in vain, however, as he was sent to the electric chair on the 24th of January, 1989. As of today, it is believed that his actual kill count might go way beyond 50.
Image source: https://www.floridamemory.com/items/show/144977, https://en.wikipedia.org/wiki/Ted_Bundy
4. John Wayne Gacy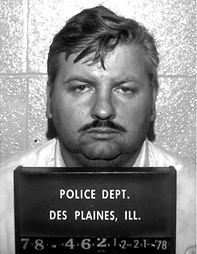 Infamously known as Pogo the Clown and, posthumously, The Killer Clown, John Wayne Gacy is perhaps one of the viler members of this Top 10 Most Notorious Inmates of All Time list as he made a name for himself for killing at least 45 young men and boys throughout a good portion of the 1970s. Ever defiant, Gacy continued to mock his victim's families and the authorities as he was sent to death via lethal injection in 1994.
Image source: http://www.time.com, https://en.wikipedia.org/wiki/John_Wayne_Gacy
5. Ramzi Yousef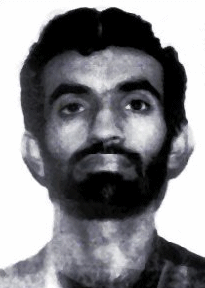 One of several infamous terrorists during the 1990s, Yousef made a name for himself as he and his cohorts attempted to bomb the North Tower of the World Trade Center on February 26, 1993 using a mixture composed of store-bought farming chemicals. Though it was a spectacular failure compared to the tragedy that occurred in September 11, 2001 (of which Yousef had no hand in), his attack still claimed the lives of 6 people. He is currently serving a life sentence in at the Administrative Maximum Facility in Fremont County, Colorado.
Image source: https://en.wikipedia.org/wiki/Ramzi_Yousef, https://en.wikipedia.org/wiki/Ramzi_Yousef
6. The Smiling Bandit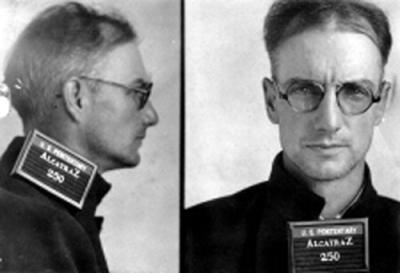 Born as Roy Gardner, he is perhaps one of the more charismatic members of the Top 10 Most Notorious Inmates of All Time as he used his natural charm to rob several mail couriers and trains throughout the 1910s and became the most wanted man of the West Coast in 1921 after escaping McNeil Island Penitentiary. He would eventually be sent to Alcatraz in 1934 and was released 4 years later after being granted clemency. He would take his own life in 1940 after releasing a book entitled Hellcatraz, detailing his life and stay in the infamous prison facility.
Image source: Roy Gardner, Alcatraz prison number 110 (U.S. Department of Justice)
7. Alvin Karpis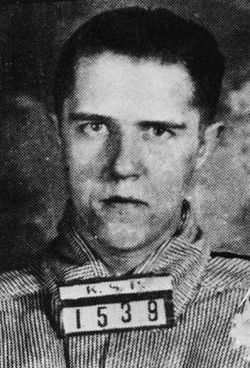 Known among gangsters and criminals as Creepy due to his unnervingly sinister smile, Alvin was one of the three leaders of the Ma Barker-Karpis Gang which terrorized several states throughout the Great Depression. He would later become known as the last of America's Public Enemy No.1 after going toe to toe with J. Edgar Hoover, who took him down personally after being continuously goaded by Karpis. He was accused of 10 murders, 6 kidnappings and robbery and would become Alcatraz's longest-serving inmate from 1936 to 1962.
Image source: http://www.nndb.com/people/450/000022384/, https://en.wikipedia.org/wiki/Alvin_Karpis, https://en.wikipedia.org/wiki/Alvin_Karpis
8. Ted Kaczynski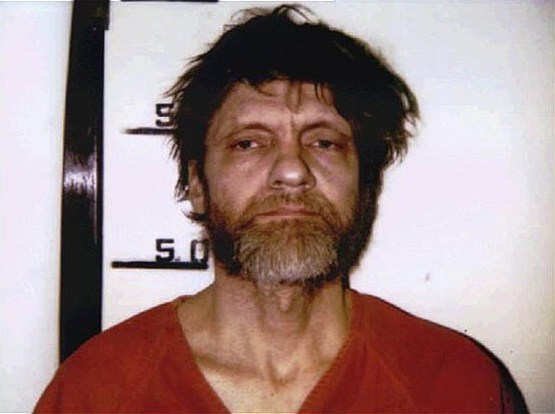 Notoriously known as the Unabomber, Ted plotted a series of bombings across American universities and airlines from 1978 to 1995 in a bid to destroy the "worldwide industrial system". His terror campaign left 3 dead and at least 23 injured. He was ultimately captured by federal authorities and sent to life in prison without the possibility of parole.
Original Image source: https://en.wikipedia.org/wiki/Federal_Bureau_of_Investigation, Uploaded from http://www.thesmokinggun.com/mugshots/celebrity/killers/ted-kaczynski, https://en.wikipedia.org/wiki/Ted_Kaczynski
9. Charles Manson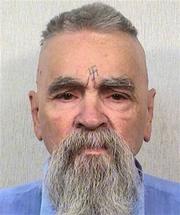 Driven by delusions of an apocalyptic race war he dubbed "Helter Skelter", Manson and his cult simply called the Manson Family orchestrated a series of gruesome murders for several nights across California in 1969, the most notable of their victims being the actress Sharon Tate. He was initially sentenced to death but had the verdict lowered to life imprisonment at Corcoran State Prison. He has been denied parole for 12 times as of 2012.
Image source: https://en.wikipedia.org/wiki/California_Department_of_Corrections_and_Rehabilitation, https://en.wikipedia.org/wiki/Charles_Manson
10. Al Capone
A legend in the cr
iminal underworld, Alphonse Gabriel Capone easily earns his place at the Top 10 Most Notorious Inmates of All Time for being the unabashed face of crime during the Prohibition Era. Running the Chicago Outfit, Scarface Al dealt in a number of criminal activities including smuggling liquor, buying off authorities and violently eliminating rivals and competition in his area. He was finally arrested in the early 1930s not for any major crime but due to tax evasion. He was sent to Alcatraz in 1934 and was transferred 4 years later to Terminal Island in Los Angeles after showing signs of mental instability and syphilis, the latter would continue to hound him after his release. He died on January 25, 1947 from a combination of pneumonia and stroke.
Image source: Chicago Bureau (Federal Bureau of Investigation) – Wide World Photos http://gottahaveit.com/Al_Capone_Original_1930_s_Wire_Photograph-ITEM14763.aspx, https://en.wikipedia.org/wiki/Al_Capone
Click Here To Learn How To Survive Among These Types Of Inmates