Many rappers over the globe have gained fame due to their impeccable talent and charisma. However, there are cases when life puts them to test, and they suddenly disappear from the limelight. Some of them got lost along the way and violated the law. Some rappers get too caught up in their fame that they think they are above the law. They become more daring and reckless, even going as far as actually breaking the law. It isn't so surprising to hear on the news of a rapper getting jail time for smashing someone else's car or thrashing a bar or club. There are also some serious cases such as possession of illegal drugs and firearms. All the partying can quickly turn into drug sessions. Their fame also puts them at high risk for trouble, which prompts them to get their own guns and then get into more trouble for it. Sometimes, the drugs, booze, and guns are used to show off their newfound fame and power, but their fame does not make them immune to punishment from the law. Have you ever wondered if your favorite rapper has ever been put to prison? This article will tell you whether the rapper whom you admire was previously put to prison.
Here are some popular rappers who were previously incarcerated:
First on the list is 2 Chainz. His real name is Tauheed Epps, and he was born on September 22, 1977. He was arrested for having an 8-hour standoff with the police in Oklahoma after authorities pulled his tour bus. It is often the pride in themselves that gets them in trouble. They feel that just because they are rich and famous, they are untouchable. They think that just because they are famous, stuff like being too raucous in public places or traffic violations even as simple as illegal parking is below them and they should not be cited for it. This attitude usually gets them some jail time. Image source https://www.flickr.com/photos/43334817@N08/13972777637/in/album-72157644206868309/
Author fuseboxradio
Akon, a popular hip hop artist, was convicted for theft when he was young. His popularity started after the release of his first single 'Locked up' from his debut album 'Trouble'. He used his jail experience as an inspiration for his music, which touched a lot of people's lives and made him famous. Right now, he is a famous singer, songwriter, rapper, and record producer.
Image source https://www.flickr.com/photos/alphonsephotography/6274541220/
Author alphonsephotography, https://www.flickr.com/photos/alphonsephotography (Uploaded by User:Musa Raza)
B.G., whose real name was Christopher Dorsey, was put in prison for gun possession and witness tampering. He was sentenced to prison for 14 years starting in 2012. He was a well-known hip hop recording artist from Louisiana. This was a huge setback to his budding recording career.
Image source: https://twitter.com/IamAkademiks/status/640190558141612032/photo/1
Beanie Sigel, known for creating hardcore hip hop music, had a one-year sentence prison due to weapon charges. He was an ex-member of Dame Dash Music Group and Roc-A-Fell Records where he met other famous artists such as Jay-Z.
Image source https://en.wikipedia.org/wiki/Beanie_Sigel
Author User:Mika-photography https://commons.wikimedia.org/wiki/User:Mika-photography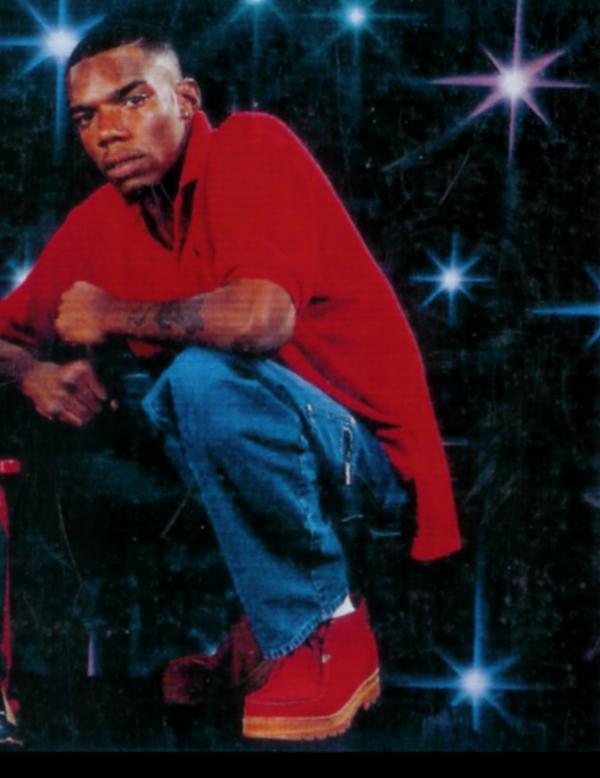 Morbid as it may seem, Big Lurch murdered his 21-year-old female roommate and ate parts of her body. It was reported that he was under the influence of PCP when committing this act. He was given a life sentence due to this heinous act of crime. Drugs abound in the music scene and this often gets musicians in lots of trouble. Common cases are possession, dealing, and the acts they committed while under the influence of drugs. Lurch's case is just an example of the many heinous crimes committed due to the influence of drugs.
Image source https://myspace.com/3xlbiglurch/mixes/classic-my-photos-405251/photo/135618142
C-Murder, similar to Lurch, was also sentenced to life in prison due to murder. His biggest accomplishment as a musician was producing nine albums under six different labels.
Image source: www.brgov.com, Author: Baton Rouge Police Department
Cassidy was given about 11 years of imprisonment due to 3rd degree murder. He is known for being a freestyle and battle rapper and became famous for his singles, 'Hotel', 'I'm A Hustla', and 'My Drink n My 2 Step'.
Image source: https://en.wikipedia.org/wiki/Cassidy_%28rapper%29 http://www.flickr.com/photos/photocology/4254499393/
Author: http://www.flickr.com/photos/photocology
Chil-Ali, a rapper who started recording at the age of 14, was given a 12 years of imprisonment due to first degree manslaughter and other mild charges.
Image Source: https://twitter.com/Chialibx
Cool C was given a death row for killing a police officer in a bank robbery in Philadelphia. His well-known genres are old-school hip-hop, gangsta rap, and hard core hip hop.
Image source: https://en.wikipedia.org/wiki/Cool_C, http://www.xxlmag.com/online/?p=656
Author: XXL Magazine
Lil Kim is also on this list since she was sent to prison way back in 2005. What did she do? Well, she was convicted of perjury and conspiracy, mainly because she lied in court despite being the key witness of a shootout. Lying in court is never a good thing because that withholds justice fromothers.
Image source: https://en.wikipedia.org/wiki/Lil'_Kim
Author: Thiago Campbell, https://commons.wikimedia.org/w/index.php?title=User:Thiago_Campbell&action=edit&redlink=1
These are the popular rappers who were previously incarcerated. They gained fame in the music industry due to their talent. However, things didn't always go their way. Some perhaps were pushed to their limits, while others probably lost their control along the way. Most rappers were so blinded by fame and fortune that they forgot there are laws in the land and they are not immune to those. Also, their fame exposed them to the wrong kind of people who introduced them to drugs and firearms. This is a lethal combination, and in time, it will get anyone in trouble with the law. Most of the crimes that got these rappers in jail are caused by acquainting themselves with the wrong kind of people. These popular rappers who were previously incarcerated surely have a story to tell the public.
There are also some rappers who spent time in jail before they became rappers. They saw their experiences in prison as turning points in their lives, but that is another story for another day.
Prison life had different effects on these rappers. Some, like Akon, used it to further their music careers. Specifically, they used it as an inspiration and theme for their music. Some were at the pinnacle of their careers and they became sidetracked by the high life. And so their imprisonment halted their careers. Quite a few rappers even made successful comebacks after spending time in jail. With the many new talents being discovered every day, people are less likely to keep patronizing "old" rappers who got a bad rap.
Click Here To Discover The Guide Which Helped These Rappers Survive Their Sentencing